South Carolina Department of Archives and History
National Register Properties in South Carolina

Big Stevens Creek Baptist Church, Edgefield County (S.C. Hwy. 230, Morgana vicinity)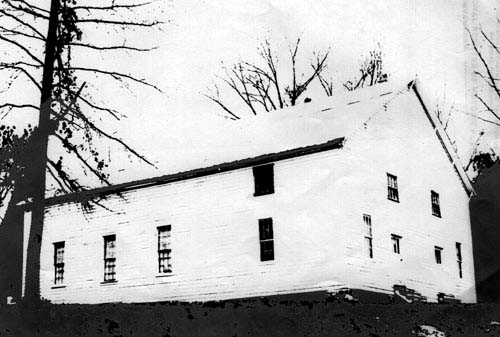 Facade
Founded in 1762 by the Reverend Daniel Marshall, the Big Stevens Creek Baptist Church was built in 1776 in the meeting house style. Marshall became one of the strongest of New England "New Light" missionaries, looking for the immediate Second Coming of Christ. He was converted to "Separate Baptists" – a sect characterized as highly emotional, noisy, suspected of Arminianism and disposed to allow women prominence in religious work. Since the "Regular Baptists" were intolerant of the "Separates," the latter transferred their missionary efforts to the backcountry settlers of Virginia, North Carolina, South Carolina and Georgia. Marshall's coming into the western section of South Carolina marked the beginning of Baptist work in the territory that later became Edgefield Baptist Association. Marshall served as minister of Big Stevens Creek Baptist Church for several years. After the church was built in 1776, it was a member of Congaree Association, having been dismissed from the Sandy Creek "Separate" Association. However, the "Separate" peculiarities of service were retained. The present church exhibits many original features. Listed in the National Register May 6, 1971. It has since been demolished. Removed from the National Register December 8, 2005.
View the complete text of the nomination form for this National Register property.
Most National Register properties are privately owned and are not open to the public. The privacy of owners should be respected. Not all properties retain the same integrity as when originally documented and listed in the National Register due to changes and modifications over time.
Images and texts on these pages are intended for research or educational use. Please read our statement on use and reproduction for further information on how to obtain a photocopy or how to cite an item.
Images provided by the
South Carolina Department of Archives and History.